Benefits of Surface Mount Pick Up System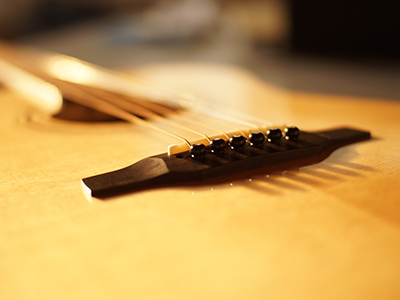 For Katayama SMPU is placed behind the saddle, on the surface of guitar body, it catches more signals through the ringing body than directly through plucked strings.

The guitar sound we usually hear is captured as sound waves that are the vibration produced by plucked strings and transmitted through air. SMPU captures, because of its position, far less signals directly from the strings than USPU does, but the vibrational signals from the whole instrument. Besides that, SMPU is exposed to the outside and results in, not muffled, greatly open sounds.

Conventional USPU, on the other hand, captures mostly the signals from strings through the saddle that is a medium supporting the strings and not being adhered to the body and, that is why, the sound is different from what we hear through our ears. This is the difference between USPU and our SMPU.
Charts of sound character compared with other PU (pickups)
(based on personal opinions)
Below are the charts that describe sound characters of SMPU which are difficult to be quantified
Sound impression
Response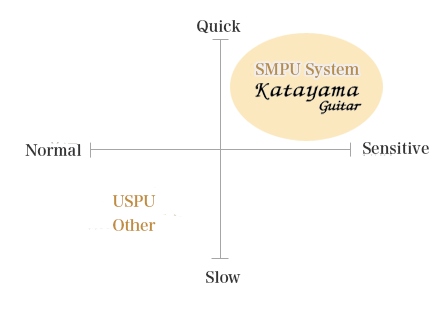 Noise when not being played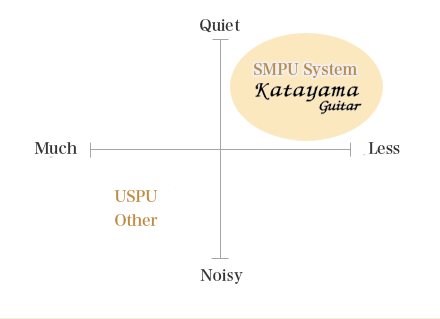 Feeling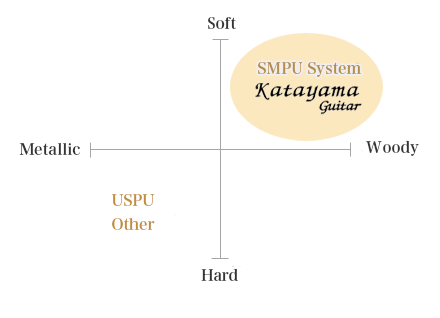 Fluctuation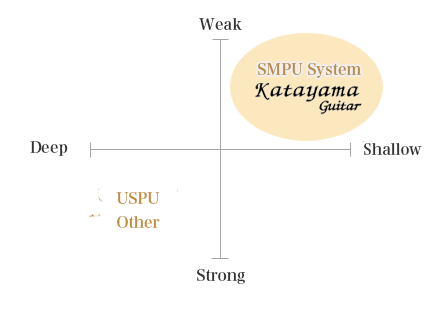 Reverberation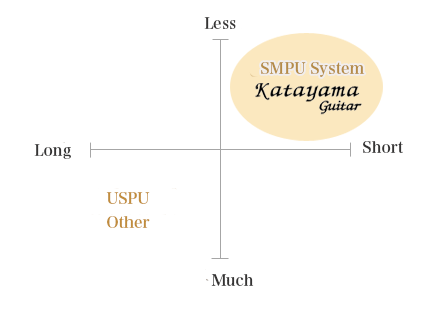 The PU is exposed on the surface and the difference from the others is apparent at a glance.

-

The sound amplified through electricity is extremely natural and open for auditory sense.

-

Energizing guitar It is silent when silent and it does not notice.

-

Additional PU unnecessary for special performance style (tapping).

-

Rising response of the sound of repelling quickly.

-

There is no feeling of phase fluctuation, so attenuation of sound is natural.

-

There is feeling of release in the sound because it is exposed.

-

International patent application (PCT / JP2015 / 76006).

-

Scheduled to be released from the medium price band model.

-

No name recognition, no blunt influence.
Other
-

The PU is hermetically sealed, and its appearance does not show the difference with others.

-

It becomes audibly artificial and muffled sound.



-

I hear electricity even when guitar silent.

-

Often additional PUs are required.

-

The feeling that the sound is blocked lacks the sense of speed.

-

There is a feeling of undulation of the phase and it gives a reverberation feeling.

-

Becomes muffled sound due to hermetically sealed space.

-

Free domain technology.

-

Covers wide range from low price band to high price band.

-

Each has secured a proper position in the market.
* The map item is an expression that can be said as an index when many guitarists comment on impressions.
*The reverb feeling here refers to the undulation of the sound to be returned like a wave with a fast pitch.