Profile
Our passion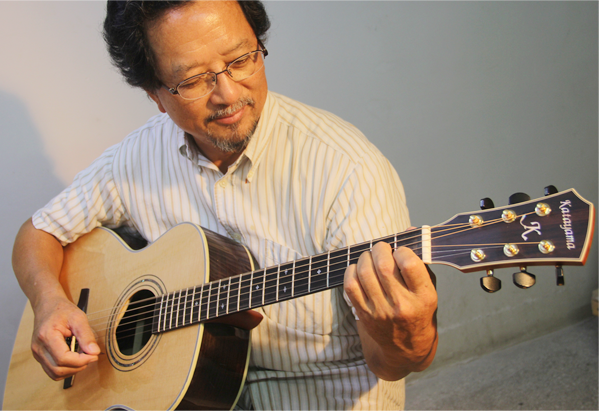 Ichiro Katayama
The appearance and recognition of electric acoustic guitar were mainly contributed to the ceramic pickup placed in the back of the saddle.
Since then, in terms of sound quality, there have been no other types of pickups than sticker type that can be applied elsewhere as long as I know.
Even though electric acoustic guitar is already indispensable as a genre of guitar, we all know it as a fact that the sound is considered to be different from acoustic sound that comes from an actual music instrument.
I, as a person who stepped in the field at the dawn of electric acoustic guitar history, have ever been pursuing the dream that "I will reproduce sound that is exactly like that of acoustic guitar".
Here I'd love to announce the release of this Acoustic Sound Enhancer: SMPU (Surface Mount Pick Up) system and my achievement. I'd also love to hear feedbacks from the market.